About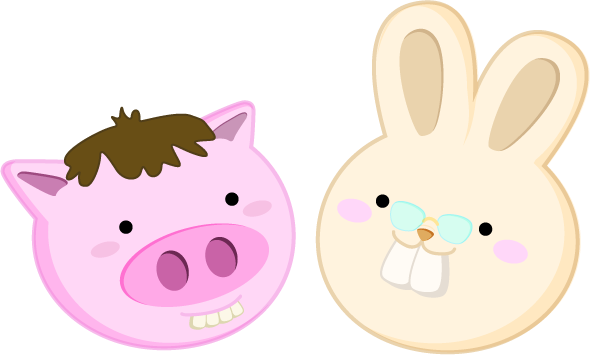 Pork ?쁭??Bunny is a husband and wife team who make mobile apps for clients in addition to our own independent products.
We are currently in Seattle WA, USA.
Achievements
November 2011 – People?셲 Choice Award – SAPI Hackathon
혻Eric Villiers
Eric is Pork ?쁭??Bunny?셲 passionate driver of business and technology. Eric uses strong analytical skills and deep technological understanding to build high performance apps.
With over eight years of professional experience, Eric is proficient in every aspect of software delivery. 혻After 4.5 years working on high-짯?릘ransaction-짯?릖ate complex event processing systems with NASDAQ OMX, Eric founded the mobile app development company Pork ?쁭??Bunny in 2011.
Eric holds a Bachelor of Science with Distinction in Computer Science and a Bachelor of Engineering with 1st class honors in Computer Systems Engineering from RMIT University.혻

Linna Villiers
Over five years of design experience and two years of professional UX design experience, Linna is an excellent practitioner in delivering mobile solutions.
Able to marry pleasing and technically efficient user experience design and technical analysis (database schema/API calls) to create a documents that are;
Immediately actionable and clear for implementation by engineers,
Eliminate risk and defines scope.
Specializing in wireframes, visual mockups, and market/customer analysis, Linna is adept at working alongside engineers.
Linna holds a Bachelor of Multimedia in Media Studies from Swinburne University.